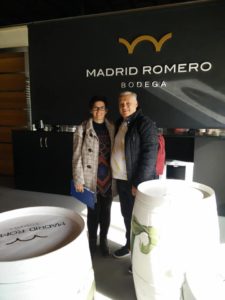 How it all began…
We have both worked in hospitality all our lives & we love the industry!
In the past, we had always worked for other people & decided we wanted to "have a go" ourselves.
                               In 2004 & after much searching.. we found Pimientos!                                                     For the next 12 months & with great help from family & friends, we developed an empty shell of bricks & rubble into our beloved Restaurant, Terrace and our NEW Wine Shop has joined the family!
Pimientos first opened to the public in September 2005 & since then we have been lucky enough to have found some amazing customers & friends, who we now feel we have known all our lives.                Thank you from the bottom of our hearts, as without you, Pimientos would have just been a dream. 
Geoff & Teresa xx